A Promising Future for Oceanside, Our Children, and Their Families
The Oceanside Promise is a community-wide partnership united by a shared vision of all children and young adults reaching their fullest potential in college, career and life. The Promise brings together more than 40 organizations, representing education, business, nonprofit, government and faith-based communities, to strategically align programs, services and resources to improve the social, emotional and academic success of children, youth and young adults. Our collective efforts are focused on ensuring our marginalized communities have equitable access to educational, economic, and life opportunities. From improving the kindergarten readiness of young children, to increasing postsecondary completion, the Oceanside Promise strives to build a vibrant and promising future for every member of the Oceanside community.
The Oceanside Promise Partners are Committed to Assuring: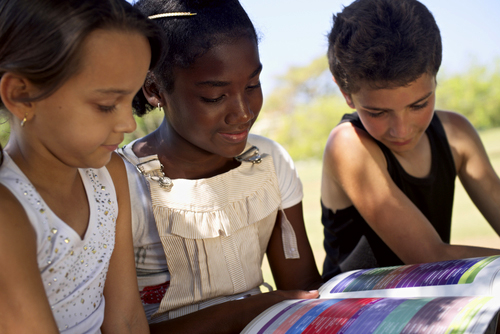 Every child enters school kindergarten-ready

Every third grader meets or exceeds grade level reading proficiency

Every ninth grade student is on track to graduate college and career ready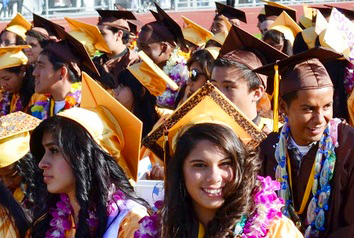 Every high school student graduates college- and career-ready

Every high school graduate enters and completes a post-secondary program

Every young adult secures a fulfilling, livable- wage job or career
Collective Impact: A Framework for Community-wide Effectiveness and Social Impact
The Oceanside Promise and its partners, using a framework called Collective Impact, are building a movement of individuals and organizations throughout Oceanside committed to the success of our community's children, from cradle to college and through career. By using this data-informed, continuous-improvement approach to collaboration, we are focusing on the greatest needs of students and families, aligning our resources, and measuring our collective impact. The Oceanside Promise is creating a shared vision of success for our community and building bridges across sectors to ensure Oceanside is a socially, culturally, and economically thriving coastal community.
Invest in the Future of Oceanside's Children and Families